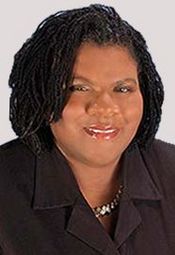 Angela has published ten novels, one novella, and a nonfiction writing book. Her books have appeared on national, regional and local bestseller lists, and she has won several writing awards, including Best Multicultural Romance from Romantic Times magazine, and Best Contemporary Ethnic Romance from Affaire de Coeur magazine. She was a finalist for the 2000 Romantic Times Lifetime Achievement Award in Multicultural Romance.
Angela made a faith move to Christian fiction in 2000 with the publication of Awakening Mercy, the first book in her Genesis House series from Tyndale House Publishers. Awakening Mercy was a finalist for both the RITA Award given by Romance Writers of America (RWA) and the Christy Award for Excellence in Christian Fiction. The second book in the Genesis House series, Abiding Hope, was published in September 2001. Abiding Hope was awarded the Emma Award for Best Inspirational Romance presented by the Romance Slam Jam. The third book and final book of the series, Enduring Love, is not yet scheduled.
BET Books, now Harlequin's Kimani Press purchased the mass market rights to Awakening Mercy and Abiding Hope in 2000 and released mass market editions of the titles in June 2002 and June 2003, respectively. Angela's first hardcover title, The Amen Sisters, was released in September 2005 by Walk Worthy Press. The Essence bestselling title won the Emma Award for Best Inspirational Romance. The trade paperback edition was released in November 2007. Up Pops the Devil, published by HarperCollins (Avon A) in August 2008, is Angela's eleventh novel.

Visit her at http://www.bensonink.com